Car Parts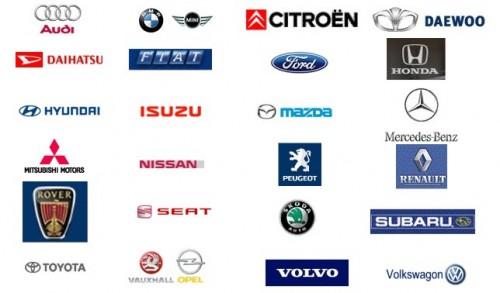 Spare Parts from all Vehicle Makes & Models
Scrap Cars Wanted, NI is your first port of call for spare parts for all makes and models of cars and vans. We stock a huge range of parts for your convenience. Because we also specialise in damage repair cars, the range of our parts available extends from older models to very recent or new models of cars. Just
contact
us with your requirements.
We also offer a
Mechanics
service, so contact us if you need a part replaced on your car.
Spare Wheels
All sizes of spare wheels available including alloy wheels.
Car Parts Makes & Models
Here are some of the makes and models that we regularly stock spare parts for.
Audi

BMW

Citroen

Daihatsu

Daewoo

Fiat

Ford

Fiesta
Focus
Escort
Sierra
Mondeo
Scorpio
Transit

Honda

Hyundai

Mazda

Mercedes-Benz

Mitsubishi

Carisma TD
Space Wagon
Pajero
Show Gun

Isuzu

Nissan

Micra
Sunny
Almera
Primera
Maxima

Peugeot

Renault

Skoda

Felica Diesel
Felica Petrol

Rover

Seat

Subaru

Toyota

VW Volkswagon

Polo
Golf Petrol
Golf TD
Vento
Passat T.D.
Caddy

Volvo

Vauxhall & Opel

Corsa Petrol & Diesel
Asra Petrol & Diesel
Vectra TD
Vectra 1.616V
Combi

---


Scrap Cars Wanted for Crushing, NI


Belfast - Newtownabbey - Antrim - Lisburn - Bangor - Northern Ireland
Breakdown Recovery Service, Mechanics and Emergency Roadside Assistance Service
Car Parts, Spares & Spare Wheels


T:

02895 143113 or 0784 937 3089
Need to sell your scrap / junk car for cash?
We buy scrap cars for cash and organise vehicle pick up and collection. Look no further for a place that responsibly recycles junk cars for parts and scrap metal near you. We remove your scrap cars and help handle the paperwork to give you peace of mind. This is the place to contact when, in Belfast, Newtownabbey, Antrim, Lisburn or Bangor, you ask the question "Who will buy my scrap car for cash near me?"